Results
Using Retortal's Platform has...
200

%
Doubled our clients retention rates
400

%
Allowed recruitment cycles to become 400% more productive in the first 6 months
250

+

%
Increased new recruits monthly revenue by over 250%
Retortal's platform is unique. It is making Direct Selling communities more productive on Social Media with it's Community-Driven Social Selling Solution. We work with industry leaders to:
Increase Revenues
Increase Brand Awareness
Improve Community Satisfaction
Increase Recruitment
Control Digital Compliance
Increase Retention
A small selection of the brands we work with
What Is The Impact?
Using the Retortal dashboard has been proven to significantly increase the productivity of each recruitment cycle. An analysis of new members using Retortal at the beginning of their journeys, vs those that didn't, demonstrated Retortal users sold 250% more on average and were 200% more likely to continue their new business.
Our cohort analysis, visualised below, demonstrates the significant impact that use of Retortal has on new member recruitment cycles.
Represented in the figures above: New Members not using Retortal sell $100 and New Members using Retortal sell 250% more on average each month ($250). This results in an overall increase in business revenue of 400%, not including the additional New Members brought into the business from those that, using Retortal, have progressed with their business.
Revenues
A recent study of Retortal's platform users demonstrates that new members to the business:

Sell

250

% more each month
With seller's publishing your content on a consistent basis (with embedded URLs) sellers can now sell to their social media customer base and drive traffic to their online stores.

Embedded URLs drive Online Store Traffic
18% posts that contain unique seller store URLs drive traffic to the seller's online store, which drives online store revenue.
Testimonial
Bob Parker
Forever Living Products (UK) Ltd.
"I'm very pleased to say that we pioneered the use of the Retortal system in 2016. Our interest at that time was linked mainly to the compliance tools which subsequently helped us eradicate non-compliant posts almost completely. There's now a firm belief here that consistently providing our members with high quality, engaging content results in increased digital sales, retention rates of new members and recruitment leads."
Recruitment and Retention
Testimonial
Mike Roberts
LegalShield (UK) Ltd
"I've had the great pleasure of being a client of Retortal on two separate occasions, the first at Mary Kay, where we successfully integrated their package into the Social Media platforms for Beauty Consultants to use and now at LegalShield as we launch our Network business. Retortal have a first to market approach and provide great client service matched by their product that uniquely links the needs of an independent networker. I have no hesitation in recommending Retortal to anybody serious about building an independent's business utilising Social Media."
New members not only sell more with Retortal, they also stay loyal to the brand for longer.

New Recruits are

400

% more productive in the first 6 months
The ease of publishing your great content, designed to drive online store traffic, means new members see results faster, selling on average 2.5x more each month. This makes them far more likely to continue with their new business.

200

% Higher Retention Rates through the first 4 Months
In our study of new members, those that used our software and Facebook Group centric strategy were twice as likely to stay with the business through the first 4 months of their journey.
How Do We Do It?
We work with marketing teams to introduce a social media management & content delivery system white-labelled for your sellers. Sellers can access pre-designed content, professionally designed with unqiue embedded links to their online store. With seller's connecting their social media accounts, they are able to schedule content to automatically publish and sell on their behalf every day!
Brand Awareness
1
in
6.5
Posts
Result in visits to the seller's online store
Using our unique embedded URL system, sellers automatically have links to products embedded in their posts driving digital sales
3

m

+
Brand Created Posts
Have been published by sellers
200

m

+
Digital Marketing Impressions
Generated building incredible brand awareness. To pay for this many impressions through Facebook advertising would cost over $1.5million.
Compliance
Retortal's platforms all feature the first pro-active social compliance tool in the industry. Highly customisable per brand and region the tool scans all outgoing posts against your social media compliance rules, providing hard and soft blocks.

Over
300,000

non-compliant posts blocked

Through all of our live platforms we have blocked thousands of non-compliant posts, health or earnings related, from being published on social media, even into secret groups.

Introduction of Coronavirus Protection
Over the last few months many organisations began to see a rise in Coronavirus related compliance issues. We immediately introduced effective Coronavirus compliance measures to protect our clients.
Testimonial
Stuart Kennedy
Forever Living Products (UK) Ltd.
"What I like about Retortal is that rather than finding and monitoring content that we don't want to see posted, it is educational, preventive and helps makes sure the brand is represented correctly in first place. We believe in maintaining good relations with the regulatory bodies and have proudly explained how the Retortal system is integral to our overall compliance effort. It helped boost their faith in our ability to monitor and enforce compliance."
Why Facebook?
Retortal's Community-Driven Social Selling methodology focuses on Facebook Pages and Groups for a number of reasons.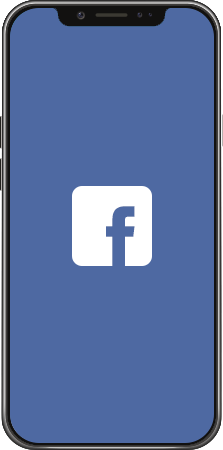 The Data
As the data demonstrates, Facebook Groups provide the greatest value to direct sellers, as a marketing channel, thanks to the significantly higher reach rates. This is why Retortal helps brands build FB Group Centric Marketing Strategies.
Social Accounts Breakdown
Calculated Impressions Breakdown
Potential Marketing Value Breakdown
Calculated Marketing Value Breakdown
Get In Touch
If you're interested in incorporating a Community-Driven Social Selling system into your Direct Selling Organisation, to empower your salesforce digitally, please get in touch!