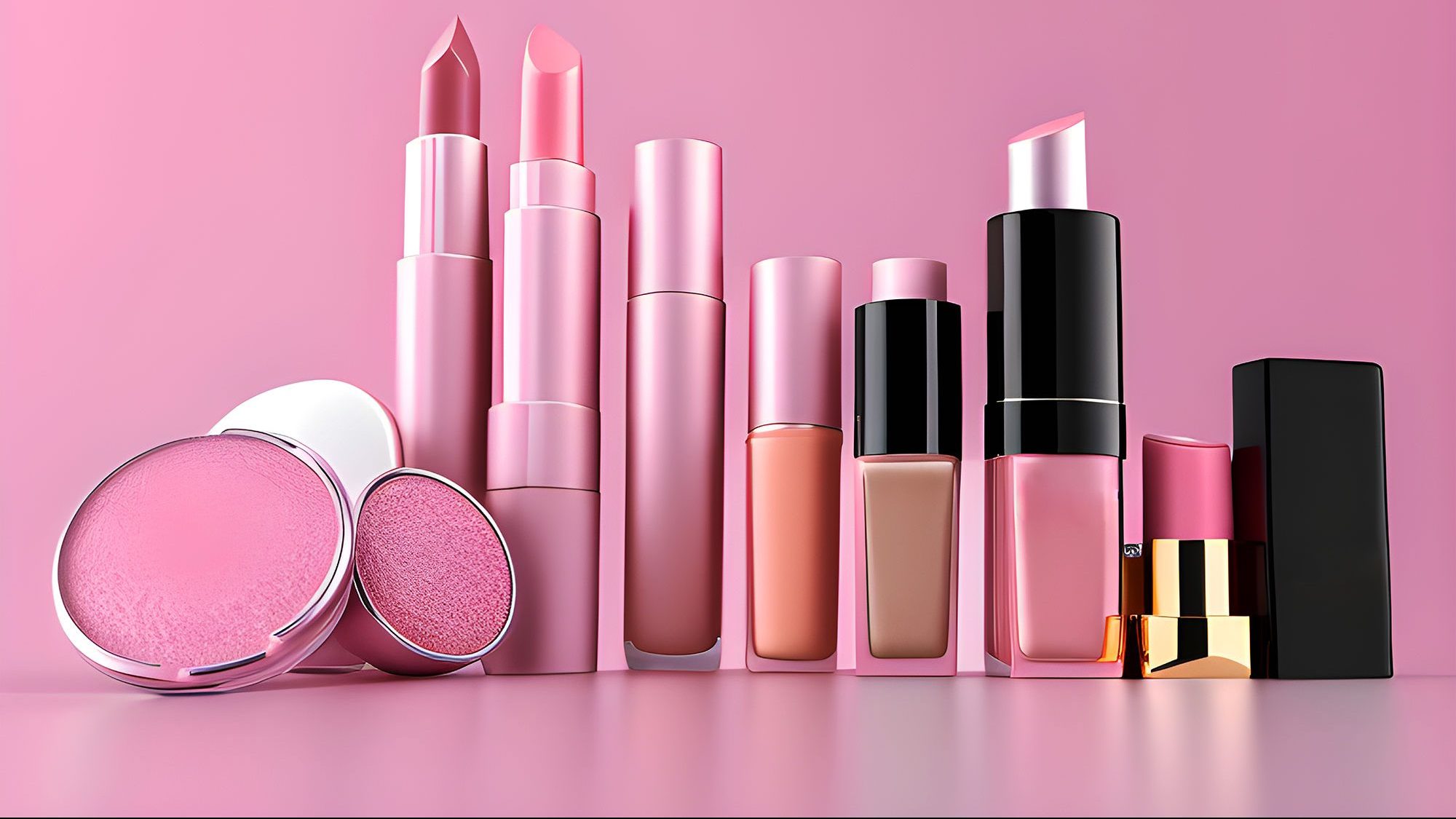 Mary Kay UK

Back to Case Studies
Mary Kay is a direct selling organisation headquartered in Addison, Texas that produces and markets cosmetic products through a network of Beauty Consultants.
In 2016 Mary Kay UK worked with Retortal to create a social media management dashboard to empower and train their Beauty Consultants to sell cosmetic products through their social media networks.
Using this system we've provided Mary Kay Consultants with a quick and easy way to get into the realm of social media marketing. The real value of 'time spent' is critical to enable our Consultants to make money, this system is a one stop shop that's time efficient, on brand and provides our Consultants with hot leads.
Mike Roberts
Managing Director UK
Challenges
The general demographic of Mary Kay consultants in the UK are less versed in digital marketing techniques. The challenge was for Mary Kay UK to try to get more of their consultants up and running on social media in a simple way allowing them to access the benefits that this type of marketing can bring without overwhelming them.
Mary Kay also wanted a system that would provide their Beauty Consultants with assets to make their own marketing materials that look professional, compliant and on brand.
Results
With the creation of MaryKay.Social an emphasis was put on creating very basic suggested posts that users could schedule a week at a time to all of their social media accounts. Using phrase broadening technology this initial batch of posts created, containing a mix of general, product and lifestyle image and video based posts, was broadened into a few thousand different posts.
This provided Beauty Consulants a variety of posts to schedule to go out to their online audience. Posts such as video cosmetic tutorials have been shown to provide Beauty Consultants with great engagement and has helped Mary Kay UK focus on creating more of these videos for future use.
Training PDFs and videos have helped users learn how to use social media in the right way and start to see results online.
Highlights
Thousands of suggested posts pre-written for Beauty Consultants to help them feel confident with social media marketing.
Compliance engine specifically tailored to counter inaccurate income based claims
Training PDFs and videos help teach users how to use social media effectively to attain increased online sales and recruitment.
Integrated content management has allowed Mary Kay to provide users with professional looking marketing assets.
Tools & Features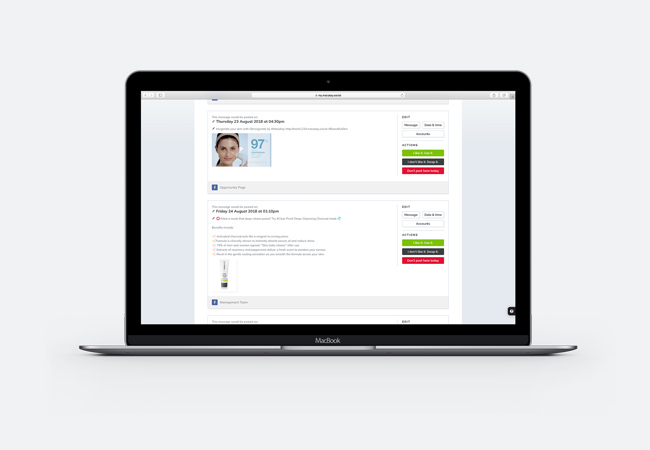 Suggested Posts
Pre-written social media messages designed with images, videos, links to each user's personal website and online store are written by Mary Kay and Retortal. With the ability to schedule posts to go out a week at a time users can easily get started with social media marketing and see increased sales and recruitment that might not otherwise be available to them, in just a few minutes.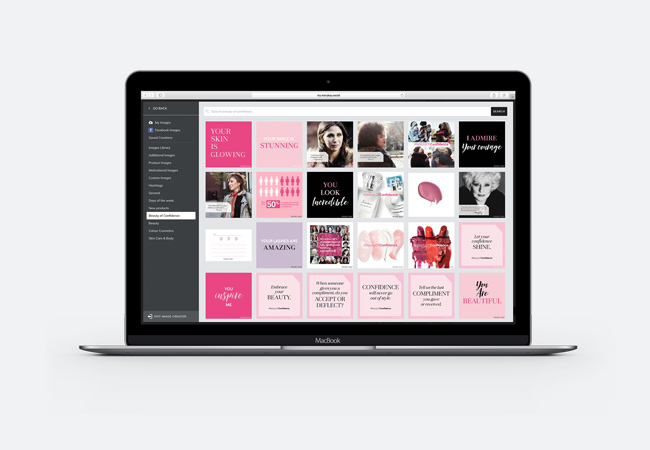 Asset Management and Big Data
Mary Kay is able to control which image and video assets to make available to Beauty Consultants in each region. Asset management is available to the Mary Kay UK office in the backend of the dashboard, with additional stats to track which content is being used the most to direct future content curation and marketing campaigns. Cosemtic tutorials are one such asset that have proven to be successful.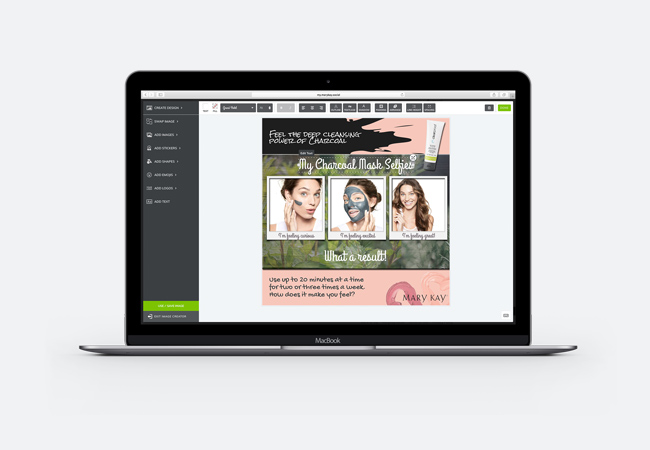 Image Creator
Users can access various Mary Kay product images and customisable templates based around their business activities using their computer or mobile device. By adding products and fun stickers, logos and more they can save their creations to post online, share with other Beauty Consultants or print off for events.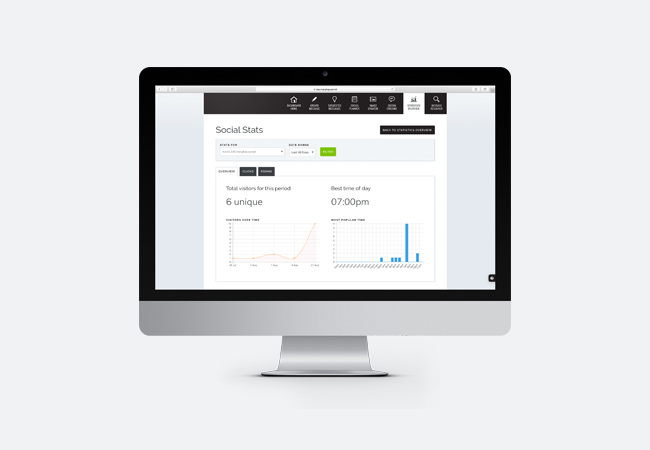 Compliance Auditing
The customisable compliance engine pro-actively protects Mary Kay Beauty Consultants from posting anything that would be deemed non-compliant by a regulatory authority. An audit trail also allows Mary Kay to track compliance triggers and identify individual users frequently triggering compliance warnings for additional training or other actions before any issues escalate.